The window awning is an ideal solution wherever a system is required that combines the functionality of window blinds with the aesthetics and lightness of the awning. Thanks to its universal and timeless design, the window awning will diversify the facades of single-family houses as well as service places, restaurants, cafes and small shops.
The window awning is an ideal solution for single-family houses, restaurants, cafes and small shops. It serves as a decoration and is easy to handle. It protects against excessive exposure to sunlight. The perfectly working mechanism is due to the high-quality manual or electric power supply.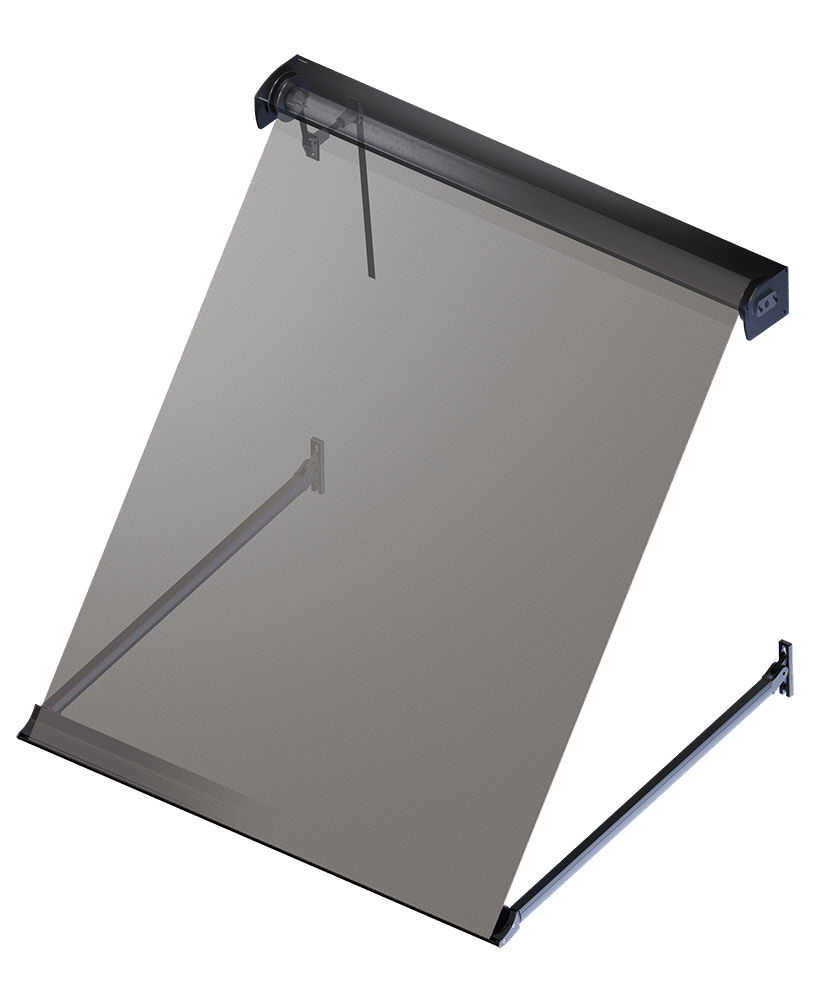 The structure of both systems is made of the highest quality extruded aluminum, powder coated in the most popular colors of the RAL palette, which protects the surface of individual structural elements against
the influence of UV radiation and weather conditions.
The basis of our projects is care for the environment and ecology. Both the window awning and the awning blind help to reduce energy consumption in air-conditioning devices, while ensuring the supply of natural, even light from the outside, without reflections harmful to the eyes. Thanks to the possibility of using sun or wind sensors, we can be sure that the systems will not be damaged in the event of unexpected weather changes, even when we are not around.
The built-in tension system in the arms allows you to maintain the correct tension of the fabric even on a large surface. Therefore, regardless of the size, developed systems do not lose their aesthetic value. The awning looks particularly impressive, with the bottom clearance on the one hand not obstructing the view to the outside, and on the other hand providing privacy, protecting against prying eyes from the neighborhood.
Thanks to the wide range of fabric colors, both the awning and the window awning can be matched to any type of facade. The fabrics used are flame retardant and highly resistant to weather conditions.
standard construction colors:

Min: 600 mm | Max .: 3000 mm
500mm, 600mm, 700mm, 800mm, 900mm, 1000mm
In the production process, we only use the hot glue method with the use of the highest quality reactivated PUR-based glue. it is the newest joining technique for awning fabrics.


The standard height of the front cover is 150 mm