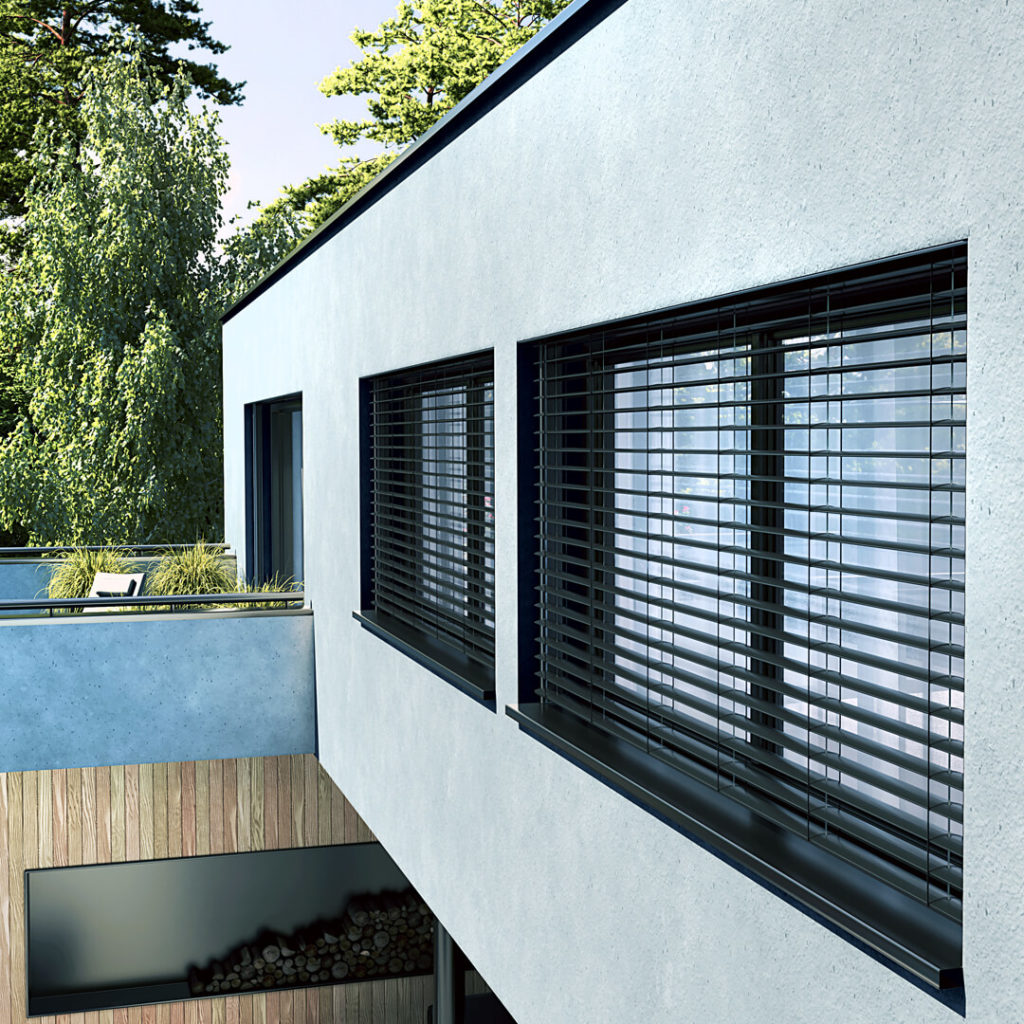 We create Nerli external blinds with the full optical and thermal comfort of the user in mind. Adjusting the amount of light entering the room, its dispersion and reflections is due to the slats with adjustable position and angle of inclination. All this in one of the three tasteful versions of a diverse character.
Thanks to the possibility of adjusting the angle of the slats in the range from 0 to 90 degrees. we can control the amount of sunlight falling inside the room and reflect it, which has an impact on the temperature inside. Lowering the temperature in summer and maintaining it in winter – all thanks to the air buffer layer between the installed shutter and the window. Such controlled light will help to create pleasant conditions for work or rest.
TIGHT BARRIER, LOWER COSTS
The tightness of the closed shutter will cut off completely from the outside conditions. The calculation is simple: lower air conditioning costs in summer, lower energy losses in winter.
The process of powder coating of profiles ensures resistance of the structure to corrosion and unfavorable sunlight. Our facade blinds are available in all colors of the RAL palette.
Convenient and user-friendly operation of the Venetian blinds will be ensured by the electric drive, adapted to the variable operating temperature in the range from -40 to +60 degrees, with the possibility of using weather sensors.
Easy and intuitive adjustment of the slat inclination angle, i.e. horizontally arranged slats, enables the optimal regulation of the amount of sunlight falling into the interior. Facade shutter systems reduce excessive heating of rooms and allow you to control the amount of light entering the room. This reduces the amount of electricity consumed by air conditioning and allows you to maintain adequate lighting in the rooms. It is one of the pillars of the pro-ecological idea of the so-called smart and passive home.
Innovative design, rich functionality and the possibility of universal use make external blinds an excellent choice for any type of facade - from residential buildings to large office buildings and public utility buildings. Thanks to their minimalist appearance, they fit perfectly into various architectural styles, emphasizing the individual character of the buildings.